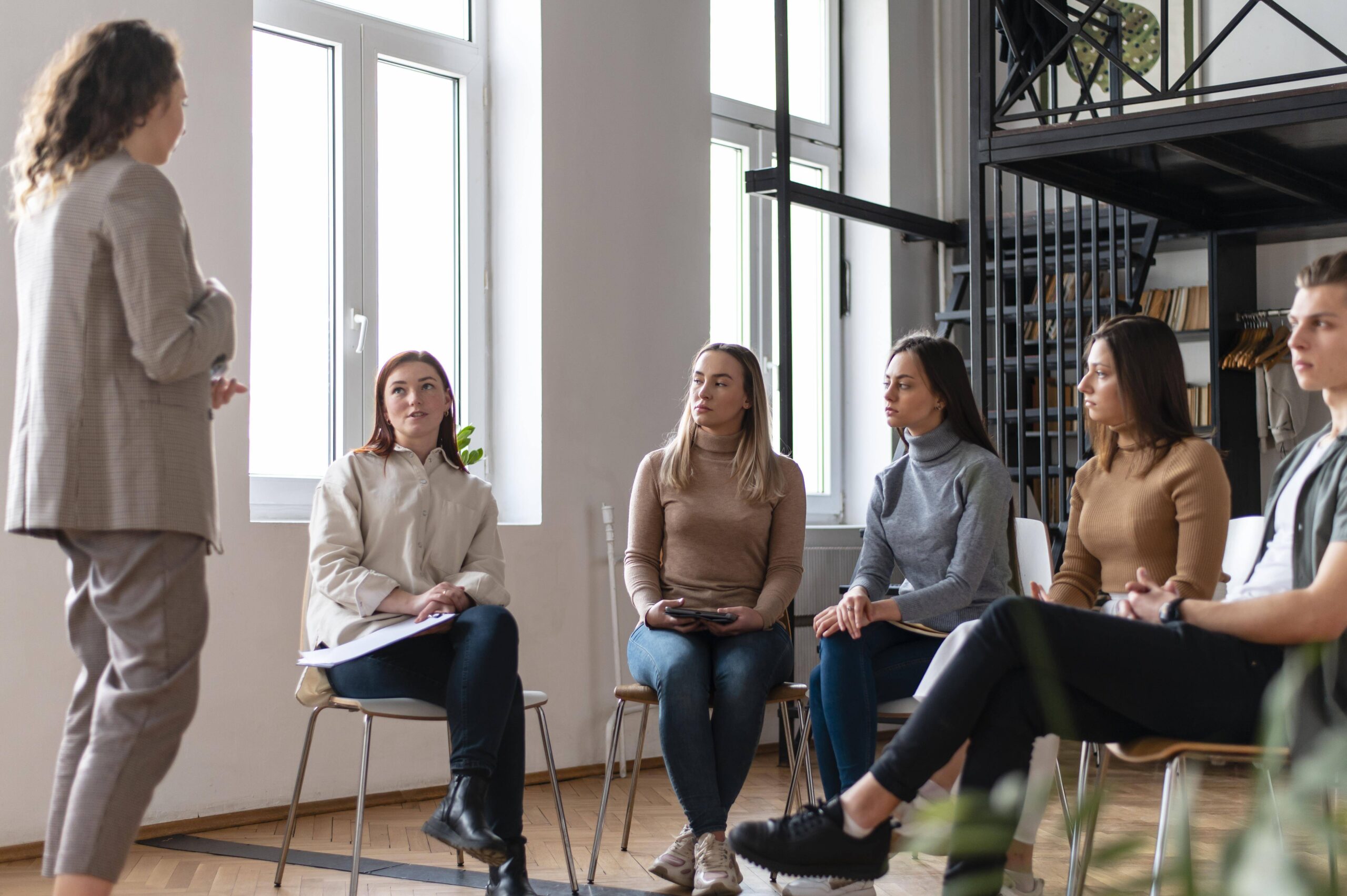 Connect, Heal, Thrive: Group Therapy at Brainpower Wellness Institute
In the bustling tapestry of life, discovering a haven where your voice resonates can be transformative. At Brainpower Wellness Institute, our Group Therapy sessions provide just that—a nurturing community where individuals gather to connect, heal, and thrive.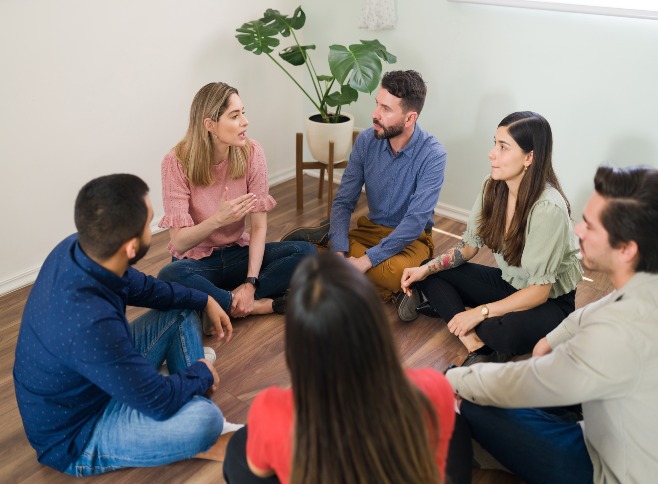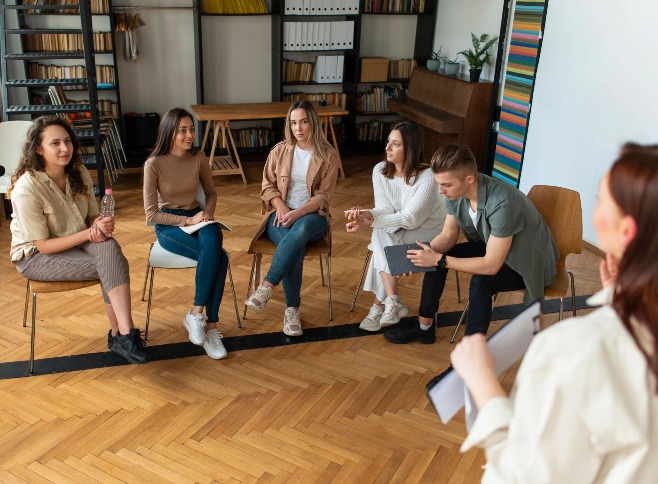 Connecting Through Shared Experiences
Group Therapy rests on the foundation of shared experiences. Whether facing anxiety, depression, or any life challenge, being part of a group offers a sense of connection—where openness is met with understanding. In our sessions, individuals find solace in knowing others share a similar journey.
The Healing Power of Collective Support
Imagine a space where your struggles are met with empathy, understanding, and encouragement. Group Therapy extends beyond individual healing; it harnesses the collective strength that emerges when people unite. Our adept facilitators guide sessions to ensure each participant feels heard and supported on their unique healing path.
Thriving Together: The Group Advantage
Group Therapy is not only about healing; it propels individuals toward thriving. It's an environment where you not only gain insights into your challenges but also learn from the diverse experiences of others. The bonds formed extend beyond the group, creating a network of support invaluable in day-to-day life.
Why Group Therapy at Brainpower Wellness Institute?
Expert Facilitators: Our seasoned facilitators specialize in creating a nurturing atmosphere where every voice holds value.

Tailored Approach: Group Therapy is personalized to address the unique needs and dynamics of each group.
Privacy and Confidentiality: We prioritize privacy, conducting sessions with the utmost confidentiality to establish a secure space for sharing.
Real-world Tools: Beyond discussions, our sessions equip you with practical tools and strategies to navigate challenges in daily life.
Begin Your Group Therapy Journey
If you've been searching for "group therapy near me," you've found your destination. Brainpower Wellness Institute's Group Therapy sessions offer a unique blend of empathy, support, and growth. Connect with us to take the next step toward healing and thriving together. Your well-being is our priority.